About Us
A Heritage of Service
For over a century, Benton-Luttrell-Brown has been providing North Texas clients with unsurpassed dedication, products and personal service. Founded in 1890 in Van Alstyne, Texas, our company has grown and changed right along side the communities we serve. We live here, were raised here and understand the people, the needs and unique challenges that families and businesses face in this area. We also understand that just being the oldest insurance agency in the area doesn't guarantee that we will always be the best! So, even though we have deep roots, it is our constant desire to learn, grow, improve and build on the successes of the past with an eye towards the future. We consistently work to refine and expand our product offerings, seek to build alliances with the very best insurance providers, and endeavor to maintain our unwavering commitment to service with integrity.
What does this heritage of service mean to you?
We believe that Benton-Luttrell-Brown can help your family or business be as safe and secure as possible. We believe that our clients have the confidence and peace of mind that they are dealing with an agency that is experienced, ethical, progressive and truly concerned and involved with what happens in our communities. We will be here for you when crises occur.
We have offices in Van Alstyne, Texas and Sherman, Texas to serve the greater North Texas area. Our goal is to service our existing customers, seek new customers and be the very best insurance facility in our geographic area. Thank you for visiting our website and we invite you to explore the information here and learn more about Benton-Luttrell-Brown and the products and services we offer.
We sincerely hope that you will give us a chance to provide you with a proposal on all your insurance needs.
More Services for your Convenience.
In addition to our outstanding insurance products and services, our customers can also access a comprehensive range of professional Real Estate services. Give us a call, or visit our Real Estate web site at www.bentonluttrell.com for more information!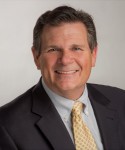 Roger Luttrell -
Partner / Owner
Holding a Certified Insurance Counselor designation (CIC), I have been in the insurance business for 35 years. Proudly, 19 of them with my Benton Luttrell Brown family.
I appreciate the outstanding people that I get to associate with on a daily basis. Our staff provides the most professional and caring attitude toward our clients, our clients are the very best you could ever find, the insurance carrier partners we associate with on a daily basis share our desire to do the best for our clients and I get to be a part of all of these wonderful people. A mentor of mine once told me, "you may purchase all the computers you want, but this will always remain a 'people helping people business'." I truly believe that comment made in 1982 still holds true today and that is one of the reasons you find people attracted to this industry.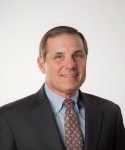 William D. Benton -
Partner / Owner
History, family and service are respected, entwined and valued qualities in my life. So is my Benton Luttrell Brown Insurance family. I don't think there is a better team anywhere.
It is important that each one of our clients are aware we are honored they chose and trust BLB. It's been our family's business since 1890.
Your BLB team works around the clock to offer today's contemporary insurance solutions to every client. We also want each family we serve to know "we" are here for them. We're here to speak to them, face to face - not only a voice on the phone, or an email, or a text...we are real, caring people - loving to serve our community and clients.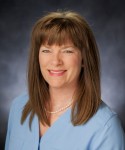 Jeannyne Richards -
Commercial Lines
Jeannyne has been in the insurance industry for 7 years, all with Benton Luttrell Brown Insurance. As an Accredited Customer Service Representative, she assists clients in Personal, Commercial and Life & Health, specializing in Commercial Lines.
Jeannyne's goal is to work diligently at giving customers the service that is deserved-doing so has built many positive relationships.
She is a Texas native, born & raised in Ft. Worth, and moved to the Grayson County area almost 20 years ago with her husband and children.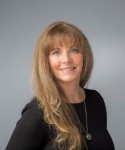 Amy Patterson -
Receptionist
Our receptionist, Amy, has been with Benton Luttrell Brown for 2 years. She keeps day-to-day operations running smoothly, and takes the time to get to know our customers.
Amy and her family have been in the North Texas area for 27 years, and now calls Van Alstyne her home.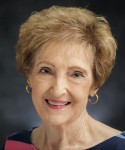 Betty Childress -
Accounting
I work in the accounting area of the agency. I am semi-retired and have held a part-time position with BLB for over 8 years.
The Customer Service Representatives are all very qualified and are diligent in serving our insured. Bill and Roger encourage us to work independently but are always there to support and help us learn.
I love being a part of the BLB family. I receive such positive support from everyone.
Having a second career at Benton-Luttrell-Brown Insurance was a good decision for me.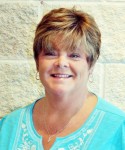 Susan Hill -
Commercial Lines
I am a qualified Licensed Property/Casualty Agent and Construction Risk Insurance Specialist, with 28 years in the commercial lines insurance business. I appreciate the BLB professional team because of their focus on customer's needs and the constant work to improve at providing our customers with a great insurance experience.
I was raised a West Texas farm girl with the values and work ethics that taught me to work hard to give my customers the service that they need and deserve, and the desire to build relationships with all of my customers to become a part of our "BLB Family". My goal is to make your experience with BLB as pleasant and as low stress as possible.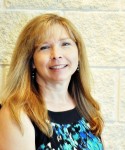 Jennifer Colley -
Personal Lines
I am recognized as a Licensed Agent for Property & Casualty, and Life, Accident, Health & HMO.
With ten years experience in the insurance business, I am the "new" girl at BLB. I'll soon celebrate my first anniversary here.
BLB is my business family. We work hard, we support our clients and know how to celebrate each day.